If you are finding a best Customized App for your VoIP Business or for your Company then you have come to right page, here you will get few tips which will be helpful for you to find out the best Dialer.
When you will start searching for Best Dialer you will find lots of options for free and for paid versions, paid version are those where you can get customized calling App as per your needs. Like if you are looking for along with your company's logo and branding and want features according to your requirements.
Before finalizing you need to remember few points which will help you to get best Calling App for your Business.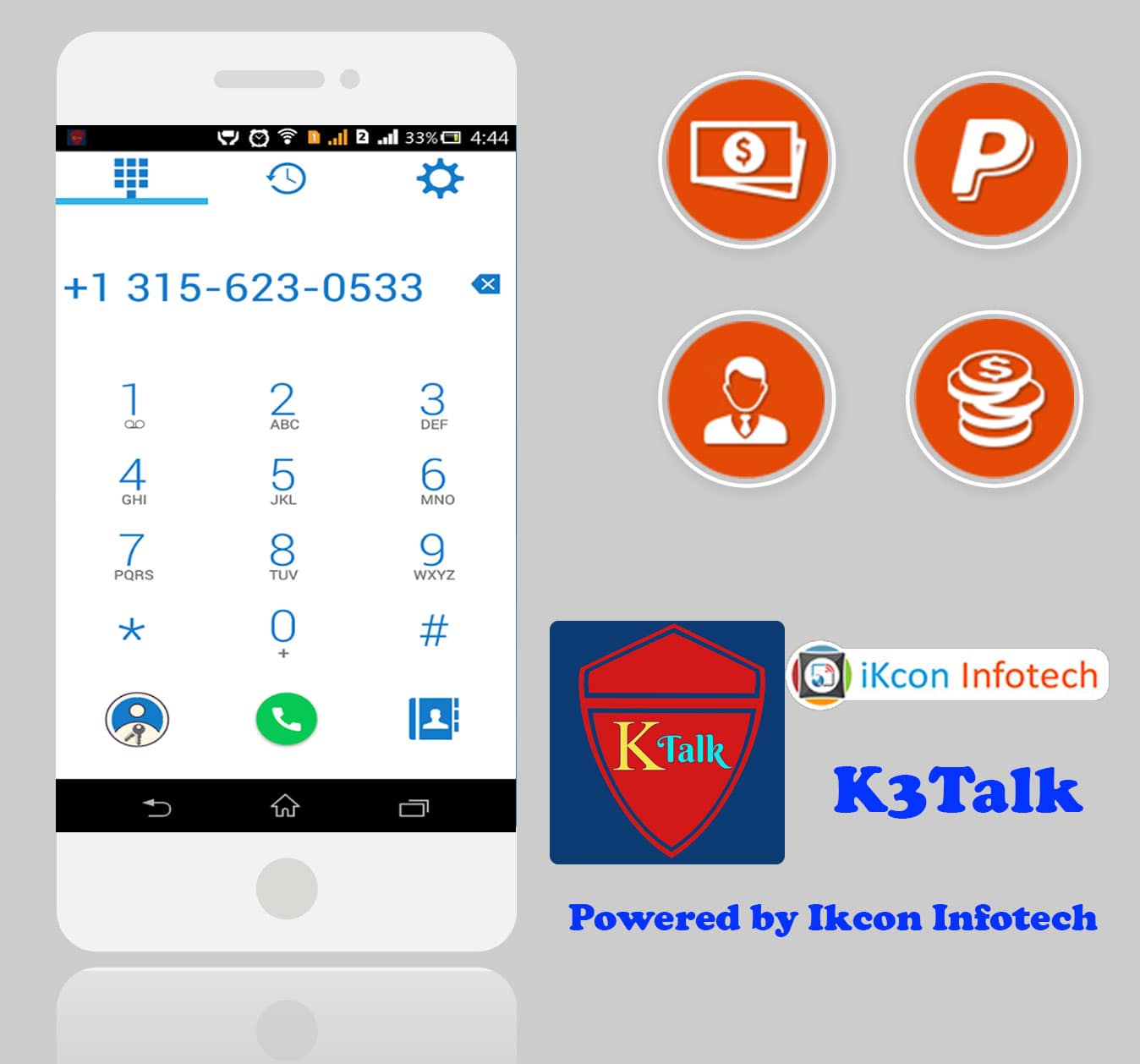 Compatibility
Check the compatibility  first, is it available for all platforms like Android, iOS and Windows. Is the App compatible with all kind of switches, because some time you might find issue if you are using with different switches.
Quality
Check the voice quality of the Application before finalizing, you can check their demo version first along with their switch or with your switch so you will have clear understanding how the product is going to perform and what kind of quality your clients will have. Because generally when you test the Application with providers switch that works fine however when you try with your own switch or with other switch then the possibility of voice breakage and noisy voice comes into the picture.
User Interface
User Interface is the first thing which anyone check at the first place, so the user interface should be easy so everyone can easily understand the process and can register themselves easily in a first go. In Customized version you get an option to change the UI according to your choice and needs, keeping your clients requirements in mind.
Technical Support
After sales service is very important part of any product, ensure the product comes with few month of free technical support so you can test and get the things done by the provider as per your feedback, because you will not realize the issue in very first go, that will take some time to understand the proper functionality and the feedbacks which you will get from your clients.
iKcon Infotech Provides Best Calling App that has all the features which you will be requiring for your business.
Clean & User friendly interface
Support SIP for signaling
Supports g.729, AMR, GSM and g.711 codec for sending audio information (data).
Completely customizable and can be changed according to the requirements.
Can be used with any kind of Softswitch.
Call Display
Call Timer Display
Balance Display
Call History
Phone Book (Synchronize with phone's Address Book)
Balance information via IVR
Available on iPhone, Android Platform and Windows.